Trend Trading Pullbacks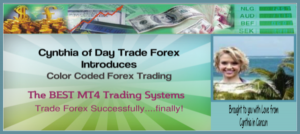 Trend Trading Pullbacks is the easiest way to trade forex!
I just uploaded a new short promo video for my color coded trading systems, I hope you watch it and give it a thumbs up!
Go HERE to download Cynthia's FREE Breakout Trade Manager EA!
I just want traders to know that my color coded trading systems are evergreen and will ALWAYS work… because… they are trend following and based on momentum or volatility. 
So no matter what the market conditions are or how the market changes, if you are trend following and using momentum indicators, you'll do well.  Years from now, you'll still make the most pips using my evergreen trading systems!
Using one of my color coded trading systems makes it easy to see if a pair is trending… all the colors will agree and at a glance you'll know.
However, a general rule of thumb to go by, is that if your currency pair is in a range, either just scalp, or go look for a trending pair… you can generally tell if it's ranging or trending by looking at it in a H1 chart.
Trend Trading Pullbacks
If a pair is trending, learn how to look for the pullbacks in a M15 chart, wait for the pullback to end, and then you can enter in the major trend direction, getting the better entry using a 5 min chart.
Usually I can do this up to 3 times before the trend is exhausted.
So you don't have to necessarily find the exact moment a new big trend starts to enjoy it…once you see a pair trending, play the pullbacks until the trend is exhausted.
Some pairs trend better than others, so it's important to pick the strong trending pairs if you want the longer trades or play the pullbacks for re-entry.  I mostly only trade the pound cross pairs these days.
Click HERE to visit my homepage to learn more about why I like color coded trading and look at my five color coded trading systems and watch some videos that explain how each system works.
All of my color coded trading systems are trend following and based on momentum AND WILL AWAYS WORK!
Happy Trading from Cynthia of Day Trade Forex!

Cynthia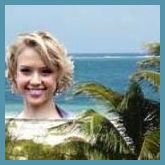 "Trading from the beaches of Mexico!  You can too!"
Visit me on Facebook and give me a great big 'Like'!
* Risk Disclaimer: Trading is risky and is not suitable for everyone. Only risk capital should be used. You are responsible for your results and agree to hold everyone else harmless if you lose.