What Kind of Forex Trader Are You?
To be a successful forex trader, the most important thing to know about yourself as a trader, more important than any trading system or indicator you can use…. is what kind of trader are you?  What type of personality do you have, what is your best trading style?
As an experienced forex trader, I can take almost any forex trading system, no matter how crappy, and make it successful for me, because I know my personal trading style and can apply it to any trading system.
So it's more important for you to first determine what kind of forex trader you should be:
Are you a forex scalper, day trader or swing trader?
Knowing what kind of forex trader you are is based on your personality type and the amount of time you can spend trading and what trading session you can most easily trade and not sacrifice sleep or rest.
ARE YOU A SCALPER?
A scalper has a personality that likes fast action and quick results and gets bored or loses interest in longer term trading. A scalper should dedicate usually about 2-4 hours to get into and out of multiple trades, going for tighter stops, bigger lot sizes and many small wins.
A scalper needs to trade a fast-moving pair with the lowest spread… this is probably the GbpJpy…. and shouldn't be trying to trade many pairs at the same time, unless very skilled and using a trade manager. In fact, scalping can be such fast action that using a trade manager is imperative, indispensable.
Scalping in fast markets can be daunting, but very quickly rewarding, and unless you are a skilled trader, better to trade in slower times. The first and last hour of a trading session are the busiest in terms of how much or fast a currency pair can move…. so only skilled traders should trade these hours of a session…. if unskilled, trade after the first hour or before the last hour.
You can even scalp during the slow Asian session if that's the best time for you to trade…. but stick to the
JPY/Aussie/NewZealand/GBP cross pairs with the lowest spread.
Avoid being in a trade precisely at 5 pm EST since the spreads can increase by 10-40 pips.
Scalping should only be done in a 3 chart setup: H4 to see the major trend and trade only in that direction; 15 min to see the pullbacks and trade only when the 15 min trend aligns with the H4 trend; 1 or 5 min chart to get the best entry in the direction of M15 and H4, then after placing the trade, watch it only in a 5 min chart.  All three time frames must agree before you place your trade in the M1 or M5… after the pullbacks have ended.  Then you'll have the trend and momentum behind your trade for the best results.
SCALPING A RED NEWS EVENT
If I'm scalping to a red news event, I'll trade in the direction of the Daily trend, using the scalping 3 chart set up.  Using a trade manager is imperative, but the take profit and stop settings need to be wide, like if you were swing trading, because a news event has the potential to move a pair anywhere from 40 pips to hundreds of pips.
For news trading, you have to use the Forex Factory Calendar to choose the red economic news events you want to trade.  Here's a video I made a few years ago that teaches you how to set up your timezone and filter to see only the red news events for the currencies you want to news trade:
== >  https://youtu.be/hk481mE_Oy0
Here's a screenshot of how I have my own FF Calendar red news event set up:
==>  https://www.screencast.com/t/SnZaF55g
I check the FF Calendar every Sunday and plan my news trading for the coming week.  I plan my week around these trading events.  I love news trading because I can be in and out relatively quickly with the greatest amount of pips.
You can get in the news trade either 5 min before the event or 5 min after the event, your choice.   But use a trade manager with wide stop and take profit settings, according to the support and resistance levels in a Daily chart.
NOTE:  The FF Calendar is mainly for economic news events and doesn't usually feature political news events.  You need to monitor those too because they have the potential to swing the market with even more volatility.  I normally avoid being in any trade ahead of time if I can help it if I'm aware of a political news event.  I personally like bbc.com/news/world.
Some brokers will send out emails warning about upcoming high volatility news events….you need to pay attention and protect your account by exiting trades before the news event, no matter what kind of forex trader you are.
ARE YOU A DAY TRADER?
A day trader gets daunted by the fast action of scalping and wants to trade at a slower pace but not so slow as swing trading. A day trader also needs to use a trade manager, in case sitting at the pc for hours is impossible, but the trade manager settings should be wider, to allow for more movement, bigger wins. Your stop will be wider so you'll have to use a smaller lot size.
A day trader should try to catch the first or last two hours of any of the trading sessions:   Frankfort, London, NY and Asian.
Use a 3 chart setup of H4, H1, and 15 min…. trade only in the direction of H4 and use a 5 min chart to get the best entry, then shut it down and watch the trade in the 15 min chart. Any open trades should be finished 15 minutes before the end of the current trading session and not be carried over to the next trading session, since the price is often reversed by the big boys taking their profits and reversing.
ARE YOU A SWING TRADER?
A swing trader doesn't like fast action and only wants to look at trade positions 2-4 times a day, but still needs to use a trade manager, so as to lock in some profit, trail price, and not give back pips or even get stopped out at a loss during the bigger swings in price, which will happen if not using a trade manager.
To be a successful swing trader, your initial stop must be very wide, so you'll use a much smaller lot size and compensate by gaining the bigger wins…. and your trade manager settings must be large and wide, to allow lots of room for the trade to breathe, swing up and down. Trades can be held open for days at a time, unless your trade manager has gotten you out on a large retracement.
The best entry you can get is crucial, since you want to get in at the beginning of a new trend, which means trading at the beginning of the London Open. You must use a 3 chart setup of Daily to see the main trend, H1 to see pullbacks and 15 min to get the best entry… then monitor in a H1 or 30 min chart. Scan multiple charts in H4 to look for trade setups.
To see my recommended trade managers, please visit my other webpage:
==>  https://day-trade-forex.com/mt4-trade-managers/
My London/NY Easy Color System draws the boxes around the London and New York trading sessions so they are easy to see. You can scalp, day trade or swing trade using this system.  You can visit this trading system and watch some videos by clicking here:
==>  https://day-trade-forex-online.com/London-NY-Easy-Color-System/
You get all my best trading tools, including my best trade manager. The price is non-refundable so this is only for serious traders who know me and trust me and who want my best trading tools for the best price…. they are only available in my other trading systems as an upsell for a much greater price.
Using this system will help you become a better forex trader.

Happy Trading from Cynthia of Day Trade Forex!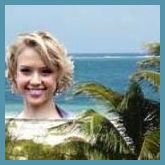 "Trading from the beaches of Mexico!  You can too!"