Cynthia's London / New York
Easy Color System
The London / New York System specializes in
WHAT are the BEST Currency Pairs to trade
and WHEN is the best time to trade.
The Next Evolution in Forex Trading Has Arrived!
Trade the London Open and New York Open with Color and Volatility.
Cynthia's MT4 trading systems are color-coded, for easy at-a-glance trading!
Based on volatility and color-coded indicators that must agree in color before taking a trade, Cynthia's London/New York Easy Color System makes trading easier than ever.
Are you like most forex traders that don't know WHEN or WHAT to trade and WHAT TIME FRAME to trade, and get caught in range-bound trades that you can't see clearly what's happening, and that wear your nerves thin and lead to losses?
Maybe you've learned 'how' to trade but you are still losing….
Chances are that you just aren't picking the right time to trade, or the right pairs.
Why trade when the market volume is low?  (unless you know what you're doing!  I have a solution for that too!)
Do you even know when that is? 
Did you know that the market volume of the Asian Session
is only like 12% of the total volume of the entire 24 hour forex trading day?
Compare that to the New York Session that accounts for 20% of the forex trading volume….
but, the London Session accounts for 35% of the trading volume….that's when you should be trading!!
Now, I know that for Continental U.S. traders, trading the London and New York sessions is a killer….easy for the rest of the world, but tough on PST – EST traders.
But what if I told you that I've solved this problem?!
Would you be interested?  Yes, of course you would be!
Now I've created a new trading system based on
color and volatility that makes it easy for ANYONE to trade the London or New York, even the Asian sessions!
Now you can see at a glance when the London and New York sessions begin and overlap and end!
Here's a short introductory video of Cynthia explaining how her new
London New York Easy Color System
works with the color-coded volatility indicators:
Whether you're a forex novice or veteran, this new trading system will help you trade during the busiest and most lucrative trading times.  
Or, if you prefer to trade the quieter
Asian session, I have that covered too!
         And the best part is you only have to look at your chart once, at a pre-determined time, and with just a glance, you'll know if you have a trade opportunity or not…
and using the tools you get in this trading system, you can place your trade and go off to work or bed or play, knowing that your trade will be managed for you!
 It will only take you 10 minutes to identify a trade setup and place your trade!
The main trend of the day often starts during the London Session and can continue during the New York Session, especially when they overlap for four hours.
Trading during the London and New York sessions in a 1 hour chart are the most lucrative hours to trade….but the problem for most traders is that they just can't see on their charts when to trade….when to get in,
when to get out….or why!
No more agonizing….should I, shouldn't I….?
….because the colors agree!
THIS IS NO FEAR TRADING AT IT'S BEST!
It's really hard to make a mistake!
and, you don't need to have balls of steel!
You will LOVE
Cynthia's London New York Easy Color System!  
Don't pass this up!
Take your trading to the NEXT level!
Want to get rich trading?  Now's Your Chance!
Dedicated to your trading success,
Cynthia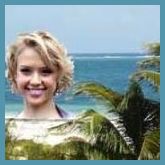 Trading from the beaches of Mexico!  You can too!
PS. Visit me on Facebook and give me a great big 'Like'!
Visit my About Me page to read about me!
* Risk Disclaimer: Trading is risky and is not suitable for everyone. Only risk capital should be used. You are responsible for your results and agree to hold everyone else harmless if you lose.
Save
Save
Save
Save
Save
Save
Save
Save
Save
Save