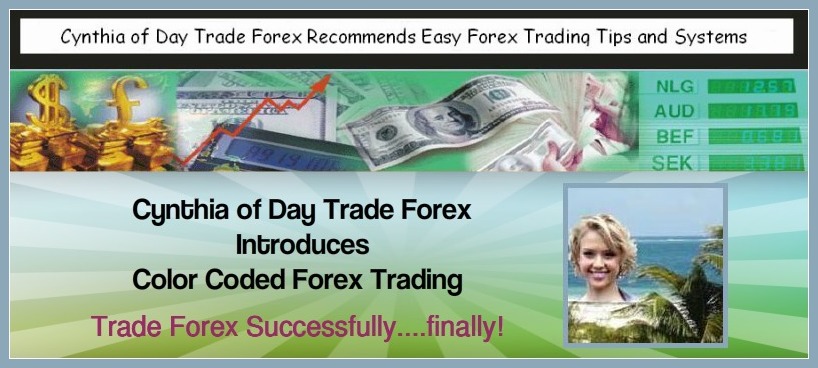 Hi, this is Cynthia Macy and this is My Trading Story.
My trading story began when I became interested in trading back in the late 90's because of my mother, who used to drag me to very expensive weekend trading seminars at hotels to keep her company, where I learned about charts and patterns and trendlines, etc. 
Even though I was pretty young at the time, I became fascinated!
My mother was trading stock options on the telephone before we ever had a pc and she taught me how to do it. When I got my second pc in 1999, I started spending big bucks on expensive software that was pretty hard to use…. it was a brave new world of online trading! 
In 2002 I discovered the forex market and switched over after buying a $59 introductory forex trading manual online…. at that time the only way you could learn how to trade forex was to attend a live seminar in Oregon for $5,000…. and the author of that little pdf became my business partner after I shared some trading methods that I had learned at those expensive weekend seminars. 
Together in 2003, we wrote the first Day Trade Forex trading system manual and I had to learn how to build websites and internet market so we could sell our system…. it really was the first inexpensive online trading manual available on the net and we dominated the forex marketplace for many years….and my trading story continues….

Since then I have created and written several other forex trading systems… trading is my passion and has given me the wealth and freedom to live on the beach in Cancun, Mexico for 10 years, where I enjoy snorkeling and scuba diving… and before that, I lived in Mexico City for a year, where I enjoyed visiting the old neighborhoods and international restaurants and museums and the famous pyramids… and I still own my 130 year old restored Victorian 4 bedroom home in the mountains of Arizona in a little mining town turned ghost town turned tourist town, which I visit a couple times a year.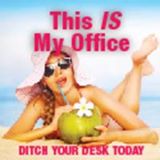 I visit my family in Southern California twice a year and go body surfing… and I go to Hawaii and the Pacific coast of Mexico as often as I can to body surf in warm water…
I call it my "have laptop, can trade & travel & body surf" lifestyle.
People email me and ask me why I am selling my trading systems if trading makes me enough money?!! 
Well, do any of us ever really have enough money?!!  I'd like to retire in Hawaii and that will take millions of dollars!   Well, for the kind of house and ranch on the beach that I want anyway…
We all have our goals and they need to get bigger and bigger, that's the nature of life!  So all of us will always need more money, and that includes me!  Besides, I really do enjoy making websites and marketing and helping people… it's an added dimension in my life that is creative and I always need to be creating something… and wanting to make money from your creation is natural, right?
So how is your trading going?
Are you doing ok, or are you just about ready to give up?
Hey, if trading is too hard, if you are getting whipsawed to death, or you just can't see the entry, or you have trouble knowing when to exit, you aren't alone.
Trading isn't easy, we all know that.  If it was, everybody would be doing it right?  Right.  But it takes a certain type of individual to even be attracted to all the colored squiggly lines and want to sit for hours trying to understand what they all mean.  We are weird eggs, let's face it.
I went thru the learning phase a long time ago and while it's fascinating, there comes a time when you really need to stop demo testing everything and start making some cold hard bucks.
Oh My God!  Now we're getting serious!  and… the Fear sets in… either before we've lost money or after… either way, it's a normal part of the learning curve and you have to get over it. 
I had it happen to me with my first live forex account in 2002… I got cocky because my demo trading was going so well, and at the time, I didn't know about NFP, and on a first Friday of the month, I watched in shock and frozen horror as multiple trades started going the wrong way! 
It ate up about $4,000 of my account in just minutes and I had no idea what had gone wrong!  I was shell-shocked for days and weeks, I really think I had post-trauma for months… I couldn't trade, even trying to place an order in a demo account made my heart speed up and my hand shake and I broke out in a sweat…. really weird, the stress was so great.  I had to get hypnosis treatments to get over it and it took months and gradually I was able to live trade again.  Is my trading story ringing a bell with you?

So I know everything you've gone thru trying to learn how to trade and losing money and getting your fear under control and keeping your cockiness from getting the best of you and getting the courage up to pull the trigger and place a live trade…. and finally, when you have all the psychological issues fixed, do all those moving averages and stochastics and the other dozens of indicators and different colored lines really make sense to you?  Do they work for you?  Probably not. 
Why not?  There are lots of reasons, we don't need to go into that here… what you need is a simple way to trade that doesn't stress you out or confuse you or take up lots of your time, and will actually MAKE YOU MONEY!!!  And not in another couple of months of demo testing, you need to make money THIS WEEK!  I know!  I've been there!  My trading story is likely the same as your trading story!

Look, the economy is bad all over the world, everybody is hurting it seems.  If you have made it this far in your trading, then you have a real chance now of making substantial amounts of money trading… because you found this site!
I want to be blunt here.  The economy is going to keep getting worse.  Nobody is really safe… except for those people that have taken their own financial picture into their own hands…. and what better way is there for most of us to become secure financially than to get really really good at trading… we are the weird eggs, we are the lucky ones that can help ourselves…
So…. how can you make your trading easier and more fun and profitable?
Well, I believe that any of my Color Coded Trend Trading Systems  can make trading easier and more fun and very very lucrative for you.
Why?  Because trading with color is so soothing and so sure and so easy.
Finding the courage to jump into a trade is now an easy thing…  because you can see visually that all the colors are in the same tone, which means multiple indicators are confirming an entry… or an exit.
Who can't benefit from Color Coded trading??  Only a colorblind guy!  I really hope this isn't you!
(FYI, if the "girly" colors aren't for you,  just change them!  Make sure you stick to the same red/pink/purple or blue/green tones)
I've priced my trading systems very affordably because I want to give you a great deal for your money… I want you to be able to afford this and quickly start making money so you can make your life easier and more fun… and I want to feel good about being part of helping you and your family and by combating global recession and giving some good back to the world….and this is the end of my trading story…or is it?…

As for pricing my trading systems, I should be asking what the big boys get for their trading systems… but I'm not a "big boy"!  I don't want to have anything to do with them!  I'm a precocious girl trader who has been called 'The Lady Gaga of Forex Trading' because of all my colors!  It's important for me to have fun trading and color coded trading makes it more fun and much easier, hence more profitable.

I invite you to
Discover the secrets of COLOR CODED Trading!  
Explore my website and check out each of my 6 color coded mt4 trading systems… watch the videos… email me if you have questions!  Hope you enjoyed my trading story and that it inspires you to keep trading!

And if you have stress issues with your trading and you need some extra help, I co-created a great self-hypnosis program just for traders, to help with getting their confidence back and start trading better.  I call it The Happier Trader Guided Meditation… you can enjoy a free 3 min snippet from the full length 20 minute video for sale HERE.
Dedicated to your trading success,
Cynthia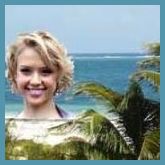 Trading from the beaches of Mexico!  You can too!
PS. Visit me on Facebook and give me a great big 'Like'!
Save
Save
Save
Save
Save
Save
Save
Save
Save
Save
Save